Communicating with Government & Industry
Giving you vital skills for launching your research career
If you love your research but find yourself tongue-tied when you try to explain it to people outside your field, then you're in the right place!
Feeling shy about sharing your work at an interdisciplinary conference in case no one gets your presentation?
Curious about jobs outside the academy but not sure how to speak with businesspeople?
Eager to inform policy-makers about your findings but not sure how to engage them?
This program will give you the skills and confidence you need to ENGAGE, EDUCATE, AND INSPIRE audiences outside the academy so you can...
Collaborate with researchers outside your discipline

Explore career opportunities outside academia

Write successful grant applications




Form industry partnerships

Influence government policy

Change the lives of end users

You'll learn how to:
Tailor communication to a specific audience
Speak your audience's language so you can capture their attention and motivate them to act on your research insights.
Connect with your audience emotionally
Use stories, graphic design, and nuanced language to connect with your audience on a deep level and gain their trust.
Adopt an easy-to-read writing style
Unlearn habits of academic writing that confuse and annoy lay readers. Make your writing easy to skim so you capture the attention of busy people and keep them engaged.
Produce eye-catching visuals
Create data visualizations that tell an obvious data story and are easy for nonexperts to interpret.
You'll also complete an authentic knowledge translation (KT) project in just four weeks.
Work on your own or with other participants from your lab to apply what you're learning to a real situation. Here are some examples of what you might create:
Grant application

Presentation to brief a government representative

Blog post

Article for a mainstream publication

Pitch deck
How does the program work?
Two group sessions (one in person and one virtual) will give you the chance to learn alongside other early-career researchers. You'll also learn independently, by completing online modules, and you'll complete your KT project. You can expect to spend 12 to 16 hours on the whole program. Here's the schedule:
Week 1
Attend a half-day onsite session in Fredericton. (If you can't make it to this event in person, you can attend virtually.)
Week 2
Complete online modules at your own pace. (Expect to spend 2 to 3 hours on this.)
Week 3
Work on your KT project (independently or with other participants from your lab). Attend an optional group coaching session to get feedback on your draft.
Week 4
Attend a virtual group session where you'll present your KT project and get live feedback on it. Following the session, you'll also receive detailed written feedback from the program coach.
Program coach
Dr. Dawn Henwood has been doing knowledge translation for most of her career. With one foot in the academy and one in the business world, she has worked as a professor, an eLearning designer, an experiential learning practitioner, and a consultant.
Dawn is the author of Business Writing for Innovators and Change-Makers and has created programs in technical writing for Dalhousie University's College of Continuing Education, a global consulting firm, and other clients across a range of industry sectors.  
What people say about the learning experience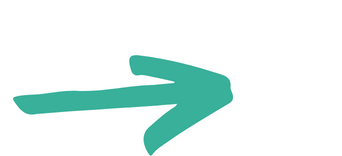 I can't say enough how above and beyond this program went beyond my expectations. I have taken some knowledge translation courses, but what I really liked was how Dawn had everything organized in terms of different formats--tips and tricks for blogs, infographics, presentations, you name it. 
The part I really liked was the personalized feedback. Dawn was very approachable and got to know what all our projects were, and she has a ton of experience, so she can relate to different things.

If someone is looking for a program to make your research live, I would absolutely recommend this.
Lyne Ouellet, PhD student and Research Coordinator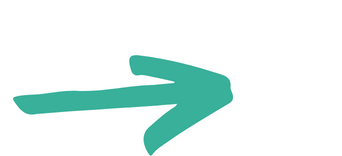 I decided to take the program because I wanted to get more skilled at knowledge translation. I think that's an important skill to have at any point in your career, but I thought the earlier the better. 
I was impressed by how much we learned just from the first half-day session. It was also great to get personalized comments about my work. Dawn pointed out some things that were directly related to my presentations so that I could improve on them right away. 

The experience was amazing. I feel much more confident, and I feel like I have more skills to do presentations to people who aren't in academia.
Sandrine Poulin, MA/PhD student in Experimental Psychology
---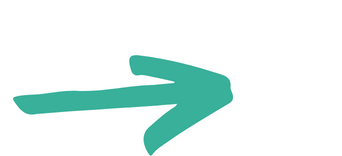 I wanted to learn how to identify my audience and select my approach. The course was great, and it was really nicely laid out. I've employed some of the methods I learned when I delivered two conference presentations to people who are not from my research area.

I also produced my first podcast episode during the program and now I'm thinking of doing a second episode. I have been living all my life as a student, but now it's time to give that knowledge back to society.
Kaushalya Rathnayake, PhD student in Biology
---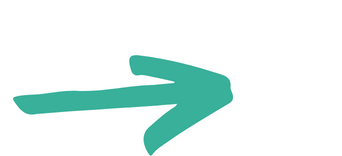 I took the course because I'm trying to decide if I want to do academia or go the industry route. I get lots of coaching on how to pitch conference abstracts and how to write conference talks, but those don't really apply outside of academia.

The course has impacted even my academic writing. It's helped me write more clearly and concisely, and I'm more conscious of my word choices. 
Narissa Byers, PhD student in Experimental Psychology
---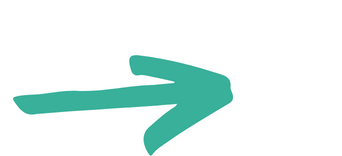 The way Dawn taught us to outline our thoughts and to break down how we'd want to present our research topic really helped me to make my point concise and straightforward. 
I'm so used to talking to my professors or to my fellow classmates about research. After the workshop, I feel more aware of how I write and speak to successfully reach out to people outside of the academe.
Zyrene Estallo, Research-Track student, Master's in Education
How much does the program cost?
$500 plus HST for graduate students

$750 plus HST for the employed
Minimum registration number may apply.